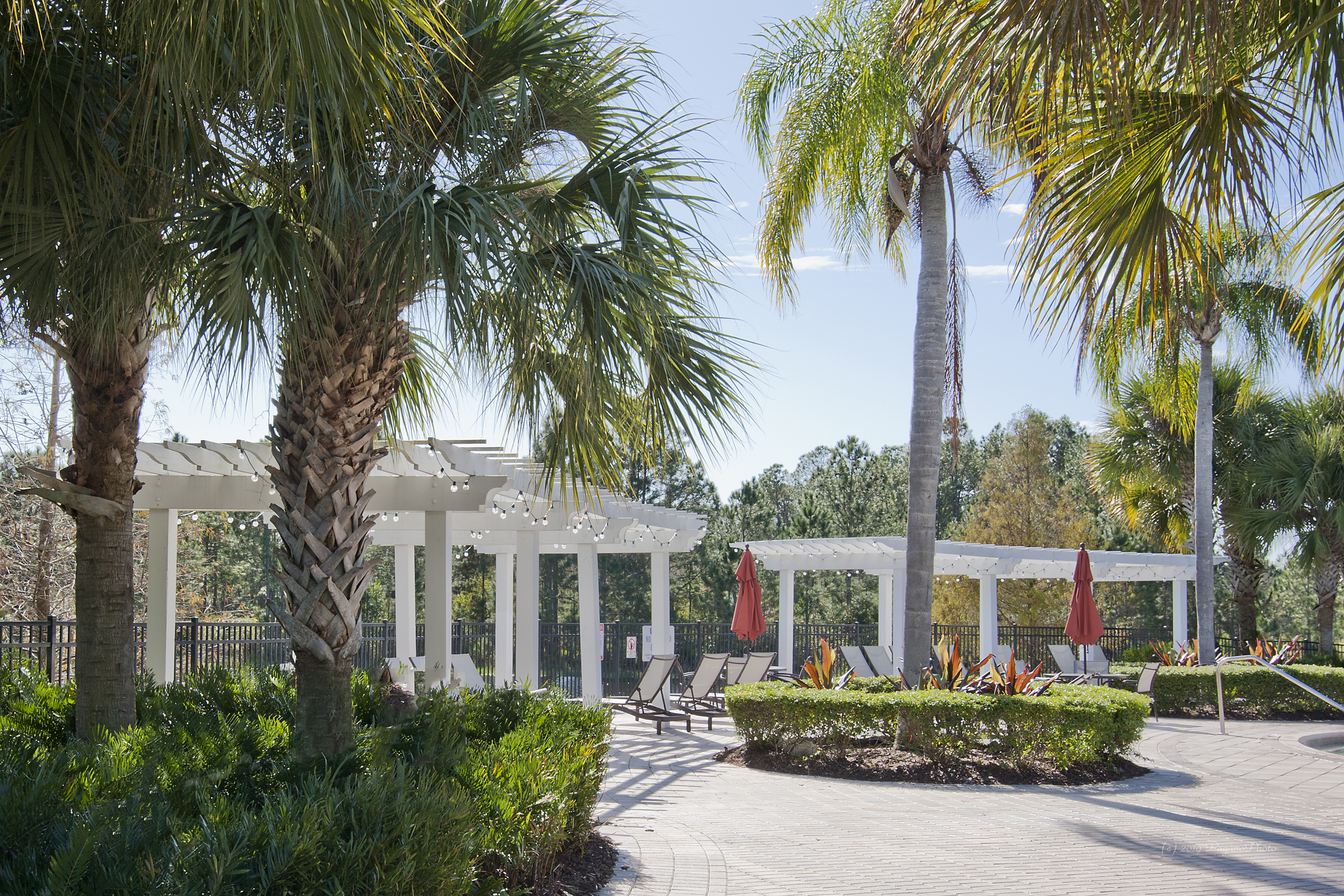 The Villa is beautifully located on the Resort of Watersong in the middle of a beautiful preserve, with lots of nature and wildlife, not far from Kissimmee and Orlando. However, its not far from all the daily needs that one could have and a short drive to outlets, shopping malls and of course the amusement parks and really beautiful Florida nature such as Blue Spring state park, known for its population of Manatee and Alligators.
The Villa was originally built in 2011 and in July 2019 it was purchased by us. Since then we have done a lot to improve the overall status of the house, we tried to give it a more contemporary feel and a more inviting style to be around. Because of the many things we renewed we think we have succeeded changing it on the inside, but also the outside needed some upgrades. So we installed a gutter system around the house to prevent rain water from splashing up on the ground floor. Also the furniture on the pool deck needed something, so all the furniture there was renewed as well.
By doing this we hope our current, and future guests feel we do care about the Villa but also the comfort of the guests.
Interior Design
We wanted to give the interior a contemporary feel and atmosphere, so that's why we choose the colors white, grey and blue in the Villa. We also added metal ornaments on the walls and furniture to emphasize the modern feel of the house.
Security
To ensure the property of guests and owners, the Watersong resort has a guarded entrance to
prevent unauthorized access. On top of that the Villa has a state of the art alarm system guarding unauthorized entrance of anyone without an entrance code, provided at date of rental agreement. The system will automatically shut down when the entrance code is given at the front door.
Location Villa Maggiore
Orange Cosmos Blvd, Davenport, Florida 33837, USA